"Greetings and a warm welcome to StartupBoy" – the premier destination for free resources on startups, startup planning, and startup ideas to help fuel your entrepreneurial journey.
At StartupBoy, Our mission is to offer small business owners clear and comprehensive guidance on launching a successful startup, along with user-friendly Startup Tools.
If you've ever asked yourself:
"How to Start a Startup?"
"What is a business plan and how to write a perfect business plan?"
"What are the biggest challenges facing startups in today's economy?"
"What are the key skills that entrepreneurs need to succeed in the startup world."
"How important is networking in the early stages of building a startup?"
Or if you have any other questions about Starting Your Startup… You're in the RIGHT place!"
Why StartupBoy (Our Story)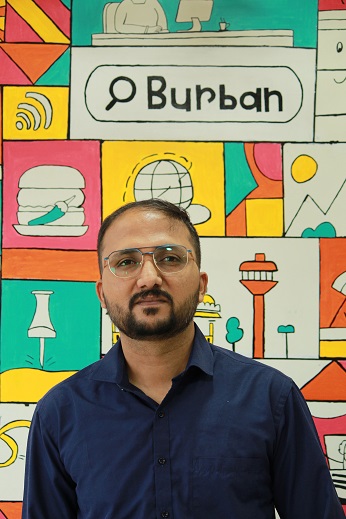 Hi there, I am Rahul Panchal, the founder of TheStartupBoy.com. The idea for our naming blog came to me during my MBA studies when I realized that many peoples are struggling to start a startup.
To help businesses overcome this challenge, I created a free and easy-to-understand resource to provide comprehensive guidance on startups. In 2016, we launched TheStartupBoy to do just that.
TheStartupBoy offers many resources, including tutorials on starting a startup, creating business plans, guiding on LLC, startup ideas, and much more. Our aim is to provide our readers with updated content that helps them make informed decisions about their startups.
Since our inception, TheStartupBoy has become the largest free startup resource site in the industry, and we are continually expanding our services to serve our readers better. Our team is dedicated to providing valuable information and tools that help businesses succeed and stand out in their respective industries.
Thank you for choosing TheStartupBoy as your go-to startup resource, and we look forward to helping you to start a successful startup.
Getting Started with TheStartupBoy (Useful Links)
More than 100,000 people subscribe to StartupBoy to start their startups.
If you're starting out, then we highly recommend that you check out the following areas of our site:
Startup Guide – The First Step to Learn about How to Start a Successful Startup.
Startup Ideas – Fuel your entrepreneurial spirit: Find your next big startup idea
Business Plan Guide – From Concept to Reality: Unleash your business's potential with a solid plan
LLC – Maximize your business potential: Choose LLC for flexibility and security process.
Services – Working on Launching Our First service related to Startups.
If you have any questions about startups, then please don't hesitate to contact us.
Alternatively, you can tweet us @the_startup_boy
Thank you so much for taking the time to read this, and we hope to see you on the blog sometime soon!