Are you someone who constantly has a camera while traveling? Do you love taking pictures for your social media profiles? Are you the go-to person whenever there is a need for a photographer in your family or friends?
If "yes" then you are someone who is passionate about the art and can make a living from it due to the skills.
You can start your home-based photography business as there is a huge demand for the craft; just like any other business, it needs to be properly planned and executed.
Some of the essential home business ideas and tips which will help you to set up the business as a photographer are mentioned below in brief detail.
Trending Photography Business Ideas
Photo Studio
You can create your own photo studio where people can come and get themselves clicked. In such studios, you can have an arrangement of a green screen so as to add various backgrounds.
It is essential that you have proper studio lighting so that the photographs are of professional quality.
A professional photo studio does not take up a huge space and can be made in a space carved out of your home itself. People look around for such studios, and even popular photoshoots are being done in such studio sets that add a different essence to the photos.
Skills Required
Technical Proficiency
Creativity
Attention To Detail
Good Communication Skills
Organizational Skills
Adaptability
Business Skills
Earning
As per our research, In terms of average earnings, home studios grossed $129,394 total annually, and retail studios grossed $238,689.
Pros And Cons Of Starting A Photo Studio
| Pros | Cons |
| --- | --- |
| Make Money from Your Passion | Expensive Equipment Costs |
| Find Meaning in Your Work | Fickle Customers |
| Meet New People | Unsociable Working Hours |
| Flexibility | Inconsistent Income |
| Travel Opportunities | You Could Spoil Your Passion |
Photography Classes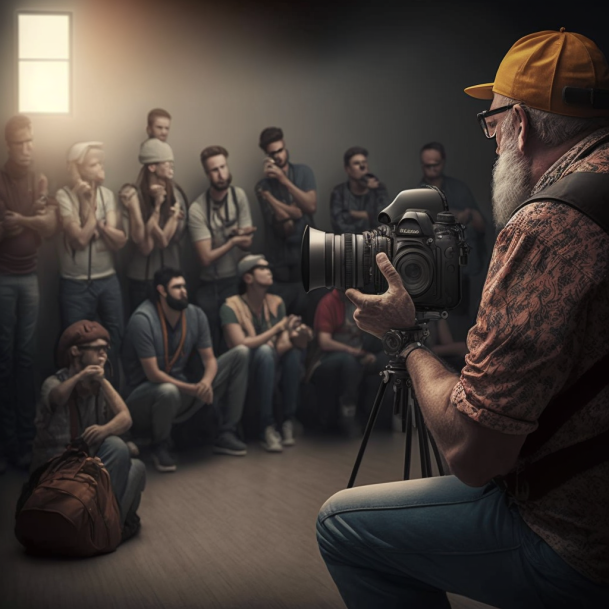 With the vast amount of skill and knowledge that you possess in the field of photography, you can start classes where you shall teach candidates about photography.
You can get many students if the class is well-marketed because a lot of people are interested in learning the art. There are numerous budding photographers who need proper guidance to excel and click pictures that match professional standards.
With your classes, you will be allowing people to dream big and capture what they want to do with the help of technical knowledge regarding the camera that you possess.
Skills Required
Extensive knowledge of photography
Good communication skills
Patience
Creativity
Organizational skills
Flexibility
Enthusiasm
Pros And Cons Of Photography Classes
| Pros | Cons |
| --- | --- |
| High demand for photography education | High startup costs for equipment, facilities, and marketing |
| Potential for stable and recurring income | Intense competition in the market |
| Ability to share your knowledge and passion for photography | Dependence on factors like location, weather, and season |
| Potential for growth and expansion | The constant need to market your business and attract new students |
| Flexibility in terms of location, hours, and curriculum offered | Requires a lot of time, hard work, and dedication to succeed |
Brand promotions/camera store
You can find out enough space in your house and start your camera store. It is one of the booming businesses, given the fact that people are buying cameras these days more than ever before.
You can opt to promote any of the popular camera manufacturing or lens manufacturing brands so that people will be aware of their existence. Your recommendation will help increase sales for the particular brand.
For such services, you can work from your home and at the same time get paid by the brand for your promotions and sales.
Photography exhibition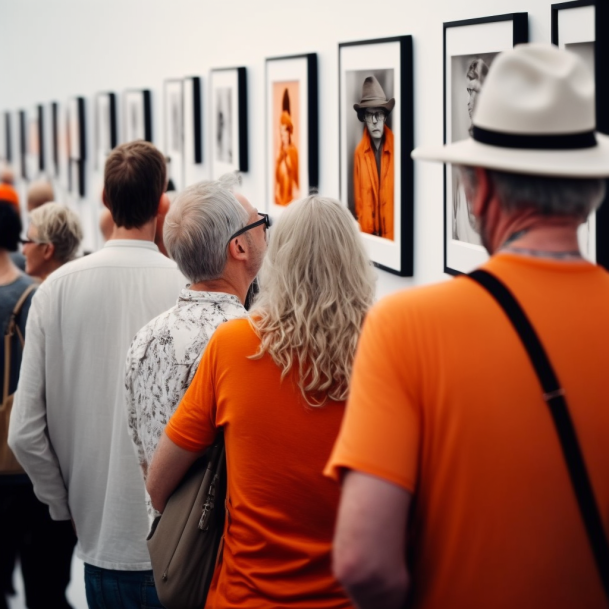 You being a photographer, are supposed to have amazing pictures that will help awestruck people who have a love for the art. You can empty space in your home and create it as an exhibition space for your photographs.
Here, you need to put up some of the best shots taken by you for public display and also quote them with a price because people would want to buy them. You can earn amazing money through such exhibitions held at your home.
The only thing that you need to do is drive people to the exhibition and, needless to say, click on amazing photographs that can be put up in such exhibitions.
Pros And Cons Of Photography exhibition
| Pros | Cons |
| --- | --- |
| Exposure | Cost |
| Networking | Time |
| Feedback | Rejection |
| Sales | Competitive |
tips For Settling the photography business
1. Website
You need to have a website that will represent the home-based business. Whatever you opt to start from your home from the aforementioned suggestions, it is essential for any of them to have a website that represents the business.
People would want to know more about the business, and for the same reason, it is essential for you to have a website. Hire a professional web designer who can get the work done for you!
Bonus Tip

Google Business page is a very important Marketing Strategy. Just Like When you search on Google and include a location in your keyword, such as "Wrengy's Wedding Photographer," Through this, You can get Good Exposure and connect with More Customers Organically.
2. Portfolio
You need to have a portfolio of the work that you have done. This portfolio and some of its pictures should also be present on the website.
The portfolio will be a collection of some of the best pictures that you have taken combined together in an album.
It is highly recommended that you spend a good amount of time creating the portfolio, as people will refer to it in the first place whenever they visit your home-based photography-related business.
Bonus Tip

Everyone is on Social Media. They spend their whole time on it. Start Advertising or Posting on Social media sites, such as Facebook, Twitter, Pinterest, Instagram, Snapchat, and others. It can be a super useful way to promote your business.
3. Genre
As a photographer, it is essential that you have a specific genre of photography that you specialize in. There are numerous genres that you can try, such as–
Wedding shoots

Nature photography

Street photography

Boudoir

Black and white photography

Wildlife photography
While these are some of the tried and tested genres, if you have expertise in any other genre, feel free to take it up as the theme of your home business because your passion drives this business, and hence it is essential you follow your strengths!
Bonus Tip

Word-of-mouth advertising is one of the most powerful things you can have for better growth of your Business. You can encourage others to share their voice, and you can give them a reward in return.
4. Marketing
You need to make sure that the marketing is well done, or else the photography business won't ever gain a foothold!
Supposedly, if you plan for an exhibition, it is essential to ensure that you get enough people to join it. Only then can you expect sales! Be active on social media platforms and post regularly.
Target locations and spread marketing materials to grab attention over the internet. You can also hire an SEO to drive people to the website with the help of keyword targeting.
Bonus Tip

Running a Contest is a great way to attract more Persons. Some photographers give away their work for free for too long, but a contest or giveaway here and there can really help boost the visibility of your business and Brand.
Every business has a driving force; for such a home-based photography business, your passion and inherent skills push the business ahead.
Make sure you stay focused to achieve the goals and make a proper living out of such an arrangement.
It will be fun for you to do what you love to do with the camera and at the same time earn money for it! You need to have the patience to get success in such an endeavor.
Once established, these businesses will only reach a new zenith of success and make you a proud owner. All the best.
Similar Posts:
Let your voice be heard! Rate our article and guide us towards delivering the best content for you
Business, marketing, and blogging – these three words describe me the best. I am the founder of Burban Branding and Media, and a self-taught marketer with 10 years of experience. My passion lies in helping startups enhance their business through marketing, HR, leadership, and finance. I am on a mission to assist businesses in achieving their goals.