To those who want to start a small business and are looking for ideas, the food product business can be one of the ideal options to consider.
There is a huge range of ideas that you get, and you can start it anywhere in the world. However, some of the top filtered ideas are listed here that you can consider.
Such a business can be easy to start; you just need the passion and aim to generate good profits.
Why Can a Food Business Be Ideal For You?
Well, when you choose an enterprise instead of doing a regular office corporate job, it gives you plenty of advantages.
However, it depends on which industry you put your focus on; when it comes to choosing the food industry, there are numerous reasons why it can be a successful ideal.
Here are some points to understand much better.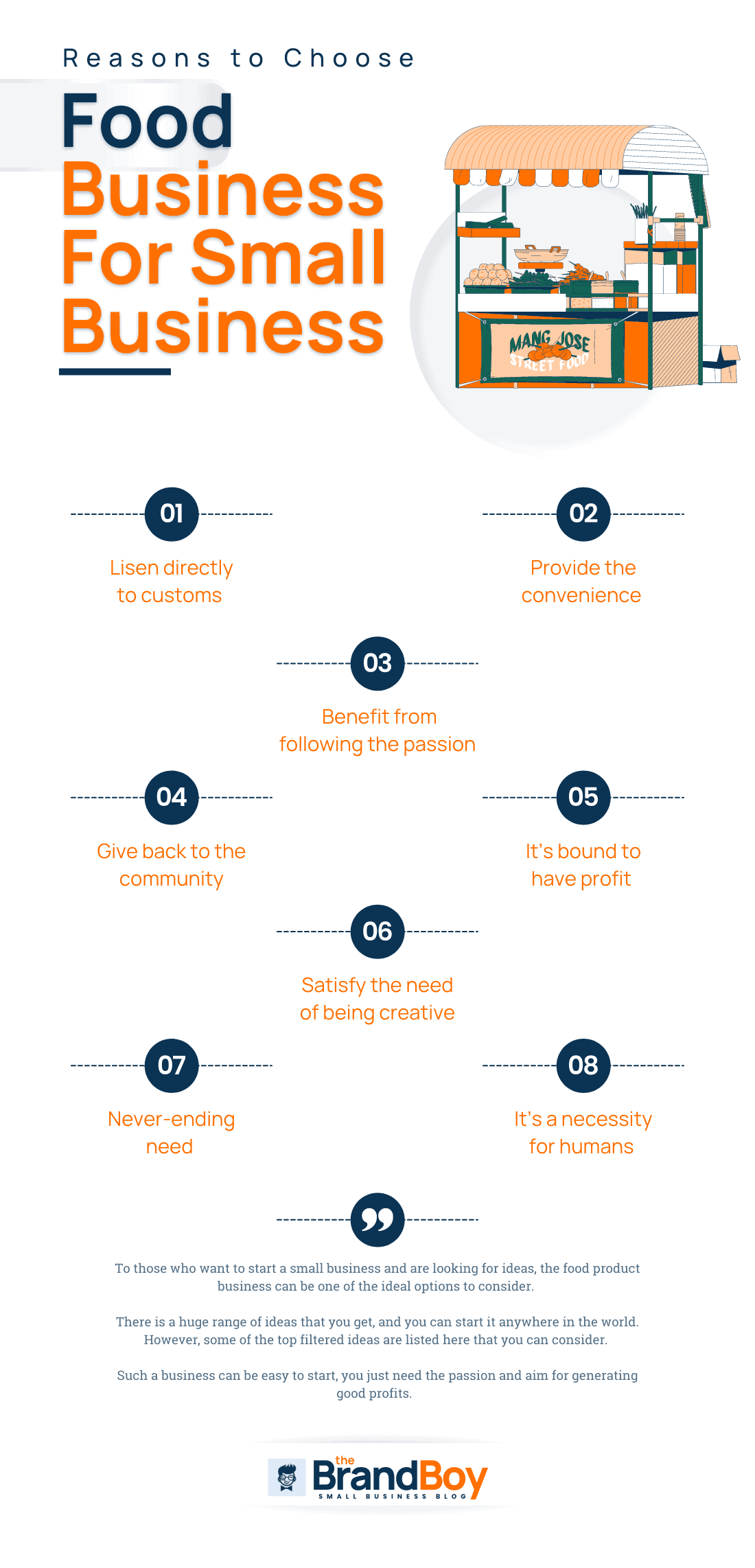 It Allows To Follow Passion
One of the biggest reasons why it's an ideal industry is that food entrepreneurs choose this because they are passionate about it.
And while it's something you are passionate about, the food industry is unique too.
Also, it's something that humans can live with. According to Maslow's Hierarchy of basic needs, food tops the primary level of physical needs, along with oxygen, shelter, drink, and sleep.
You Can Be Creative
Well, the food industry allows you to go as creative as you can, as a beautiful dish is a work of art.
Not just it feeds the body but the aesthetic sense and soul too.
So the food enterprises require to channel the certainty and put it into what they sell.
You Get The Direct Feedback
When it comes to the hospitality industry, catering to the customer is what makes the business on top.
So listening to what customers are saying, their wants and needs, along with using it in the menu, is a must.
Here you can get direct feedback which makes it more valuable, and also, you can pay close attention to what works and what does not.
It's A Profitable Business
One of the benefits that you get from starting a business in the food industry is its profit.
There is no doubt that people will always need food, and it's something that everyone loves.
So not just a necessity, but it's something people look forward to. You can never miss customers, with having high demand and numbers of costumes, this is bound to make a profit.
Top Profitable Food Business Ideas
Well once you are confident that you want to start in the food business, the next thing you will need is an idea.
Since the range of options is wide, you need to be smart to pick the right one that generates profit and leads to a successful business.
Here are some of the profitable food business ideas that you need to consider: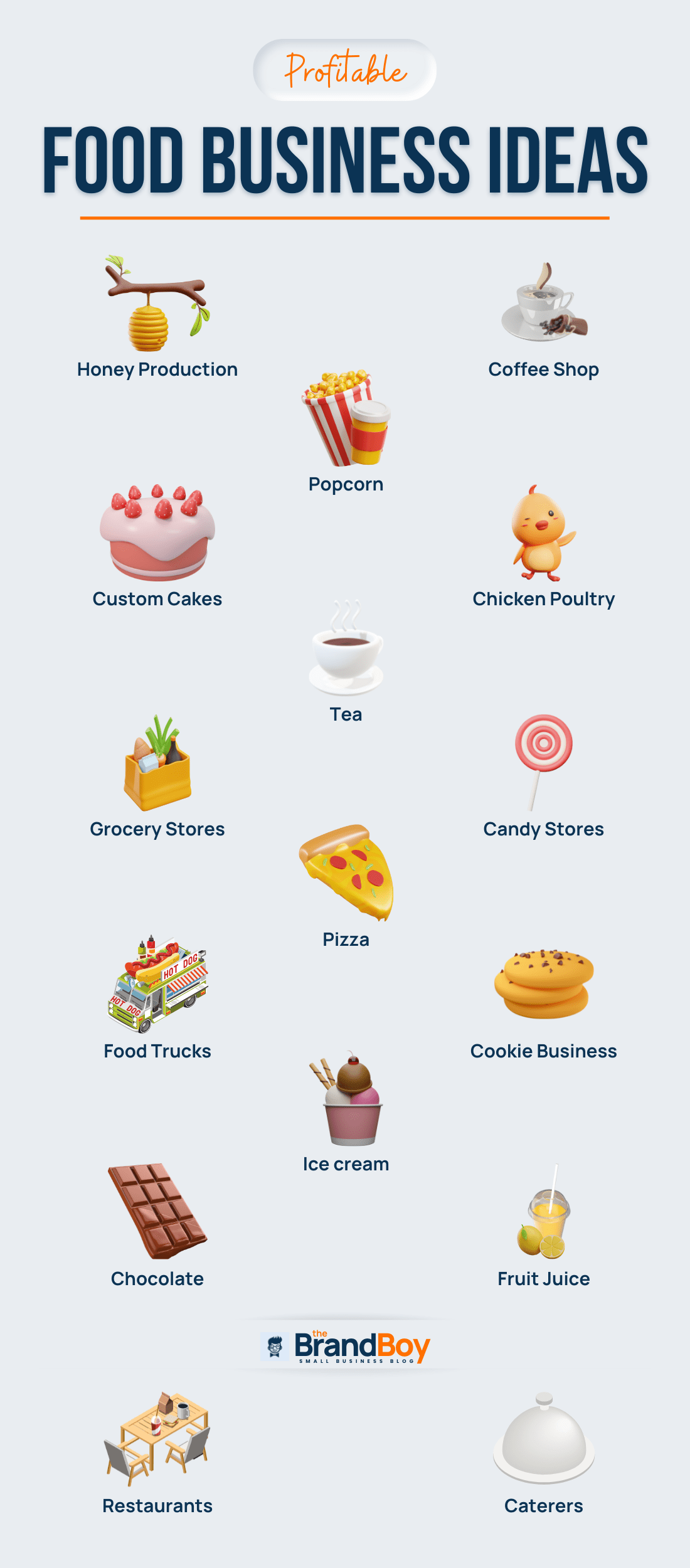 Cookie Business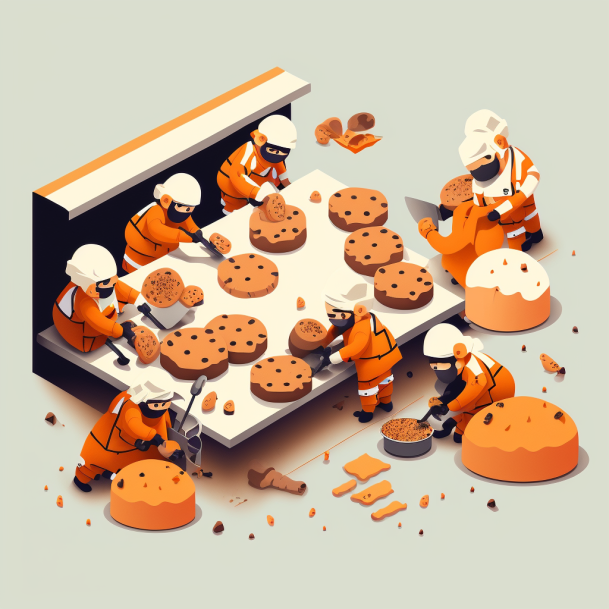 Well, according to the reports, the packed cool industries reached $11 billion in 2019 as their annual year.
And there is no surprise, who doesn't like a good cookie? But it does come with stiff competition for the shelf spaces in the stores.
So it's important that you have something creative and smart that can help in getting your audience and place in the market.
Spice And Seasoning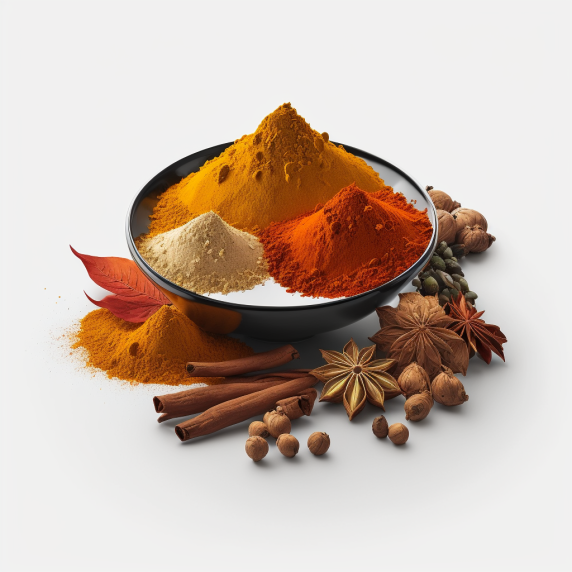 Well, the next idea that you can choose is spice and seasoning as it's been an attractive industry for a reason.
First of all, there is a huge demand for good species from those who cook even when the economic times turn difficult.
Also here you don't have to worry about the spoilage of the product. Shipping and distributing are affordable because species like salt, peppers, and sessions are lightweight and small in size.
Hot Sauce
You can also consider selling the hot sauce. This means the industry has a worth of $2.54 billion dollars in 2020.
Also, by 2028, this project will reach $4.38 billion. One of the highest pros you get is that it is a highly lucrative industry.
Nut Butter
If you like nut butter and have a passion for making artisan ones, you can create your whole business about it.
These Days customers are going beyond basic options and exploring alternatives. Also, the customers are trying small batches of nut butter such as hazelnut and cashews.
According to research, the nut butter industry is expected to increase in growth to $4 billion in total value by 2024.
Tahini Paste
Sometimes you just have to take a pork diet that is famous in another part of the world and sell it where it's not.
The story of Soom Foods' founder is the same, after living abroad in the country of Israel and falling in love with Tahini, they decided to sell it in the United States, and it turned into a full-fledged profitable business.
Bread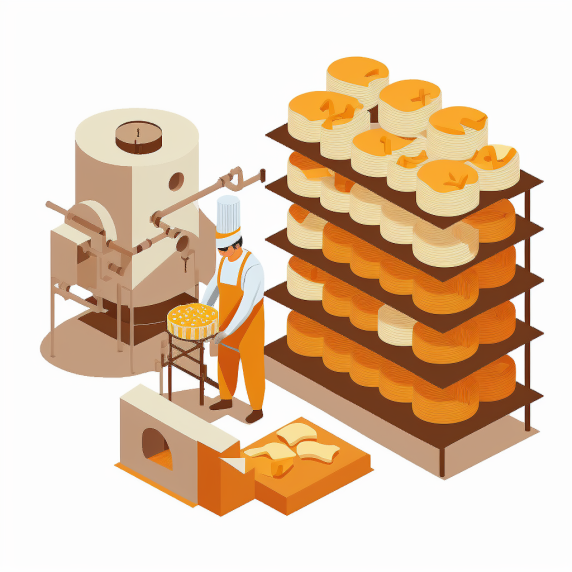 People do think that bread can be something hard to compete with, as you might already know the brands which have irresponsible space.
But coming with something different, as Orange Dot Baking Company did. They found the white space, which helped them enter the business.
And they baked gluten-free bread and muffins, attracting customers who had wanted their bread like that for so long.
Protein Bars
According to market research, the protein bar's total value is expected to increase by more than $7 billion by 2027.
This makes protein bars an ideal product for starting the business, especially if you want to provide something different.
Trade Show Company
You could also start with conferences and trade shows around a certain category of food.
There are many annual conferences in the food industry, notably the national restaurant association show, which attracts more than 2,000 exhibitors and thousands of attendees every year.
You could create a similar trade show around the growing segment of the food market in the franchise, food technology, and plant-based meats.
Core Ingredients
You can also build your business using key ingredients. It can be a beneficial business, for example, SOulful company built their $3 million dollar business around using ancient grain millet.
They create cereals and drinks using flexible incidents. You can also find something which can start with core ingredients and create your products.
Hummus
By 2024, the market for hummus is expected to be valued at $911 million dollars.
The product is flexible, as Hummus can be used as a dip for snacks or meals.
Also, it's ideal for adding flavors to make it innovative such as garlic or chocolate.
Liquid Infused Food
The next you can add is to alcohol or all sorts of products you get in food to make it distinct.
Some of the popular items that you can consider are using candy, ice cream, or baked goods. However, for this, your customers should be 21 years old or more to enjoy the product.
Also, it depends on countries and their age limitations.
Candy Bar
There are different names such as Hershey, Snickers, Kit Kat, etc, the famous ones which you might have enjoyed.
However, if you are interested in starting your business and have something different to offer, you can start a candy bar business.
Baby Food
In the US, the baby food market is valued to reach more than 70 billion in 2021.
The organic market has also increased and is expected to reach 411 to 592 million by 2023, as research done by Allied Market has shown.
It's also an incredible option as it includes a few basic ingredients like vegetables and fruits.
Burrito
One of the flexible foods, the Burrito, is consumed on and off.
It can be served for breakfast, lunch, or dinner, along with a minimum of weeks in ingredients.
Due to having ingredients that are low in cost, easy to make, and in high demand, the food is also great to start.
Food Tourism Guide
If you are meeting new people and introducing them to food and drink which are best in the town.
In Destinations like New York City And Seattle, there are different tourists who want to visit the locations with the experts.
This is a low-capital startup; this can give the opportunity to meet new people, eat amazing food, and pay for it.
Salsa Company
You can also consider selling the pre-made salsa, it can be created using different unique recipes, and it can be something totally different if you put a creative spin on it.
Most of the companies offer the tomato base in their salsa, but some of the options include corn and tomatillo too.
Salsa is even more popular as compared to ketchup in countries like the United States.
Food Truck
One of the ideas that you should consider is a Food Truck. The advantage That you get from starting the food truck is lower startup cost as compared to restaurants. Also, it allows you to change location.
However, you need to be smart when you pick up the vending location in order to operate the business.
Publish Your Cookbook
If you love to start with developing new recipes and writing, put different photographs of meals to publish in the cookbook.
This can be your smart idea, and you can start publishing it. While you are publishing, the book sales, have declined in years, but cookbooks did have a resurgence a few years back.
Hot Dog Cart
You can also start with a hotdog business as it's a low-cost way, and it can help make more money by serving the product people usually eat daily.
If you are a bit scrappy and able to use the equipment, you can start the investment below $5000.
It means it won't take long to recoup the investment if you are working hard to find vending opportunities.
Coffee Truck Or Cart
The coffee truck can be lucrative; not just the coffee, a high-margin product, but the coffee cart can help you in generating a nice profit selling ready-made stuff like donuts, muffins, and granola bars.
Catering Company
Professional catering services are always in high demand. Caterers drive or serve large emails at events such as weddings, family gatherings, and corporate functions.
One of the aspects of starting the perspective is that you can run the business even from the home kitchen with a start-up cost at a minimum.
Meal Kit
There are different reasons why people don't cook healthy meals, but they do want it.
Cooking is a time-consuming process, but it can be difficult as it's hard to do when you have kids and a full-time job.
By eating the meal kit company, it can help customers enjoy healthy, tasting great meals at saving time.
Kombucha Company
Well, it's a fermented tea that has been enjoyed for more than a thousand years, starting in the 1990s.
You can also get the kombucha packages in cans and bottles. And the tea is sold in retail online and in grocery stores.
Food Delivery Business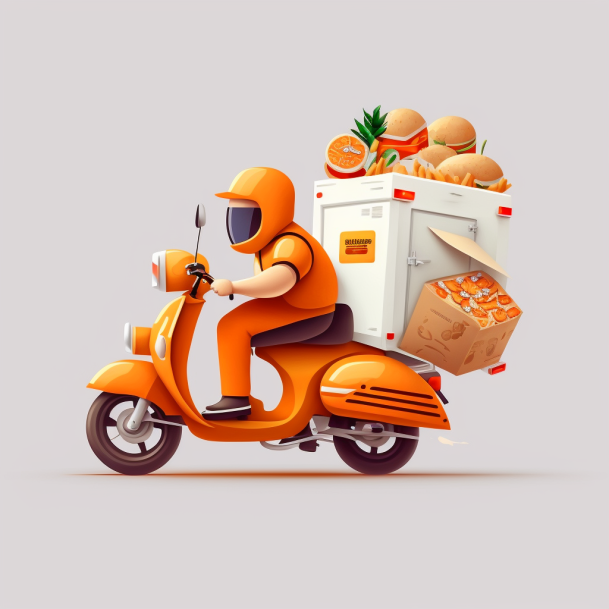 Another interesting opportunity that you can consider is to build a local company that delivers the meal from take-out restaurants and homes.
This can be a low-overhead business for starting if you have the car and are willing to deliver meals.
This business can also be scaled and help in turning into something big like Uber Eats.
Teaching Online Cooking Class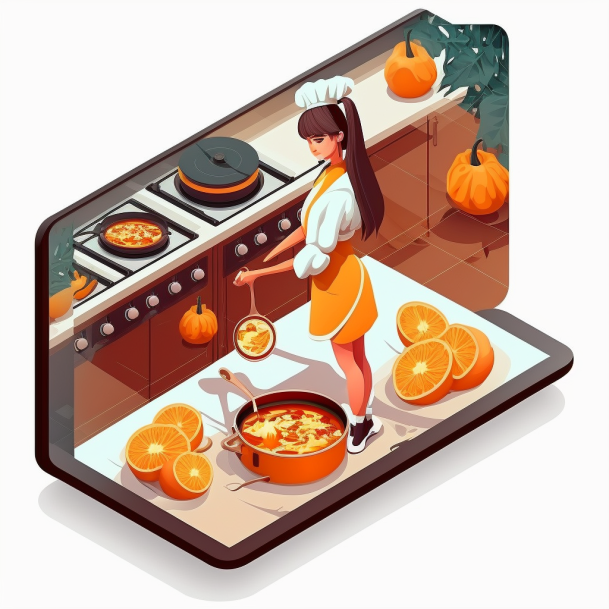 If you love to teach people how to make food and combine the two and start online classes.
Thanks for sharing the video easily on Youtube and Facebook; you can start the business with just an iPhone and internet access.
Vending Machine Business
The vending machine industry is an amazing industry part of the food industry.
When it comes to vending machines, people consider soda and snacks.
However, there is a whole new breed of machine which has decided to serve the alternative such as bananas and apples.
Food Business Consulting
If you have skills that you could benefit from in the food business, then you can also consider the business of consulting.
The option works best if you have experience in a specific industry or a tracking record of profitable restaurants.
The ideas for consulting services can help and include improving the efficiency and speed of sales in restaurants, recipe development, cutting costs with recipes, operations, and marketing training.
Competition BBQ Team
If you are thrilled with cooking competitions, starting a competition BBQ team can be a viable option.
Well, you can generate revenue by winning all these contests, but you can sell the blend of species or get brand sponsors.
The goal is to build the brand around the team and also to market and sell the products related to BBQ.
Shake
Shakes can also be important as a healthy breakfast or a replacement meal.
The appeal of shakes is the ingredients like nuts, fruit, milk, and vitamins as single veggies.
This is the perfect food for people who are health-conscious consumers, and due to the demand, the shake industry was valued at over $8 billion in 2018, with annual growth in 2025.
Mobile Bar
Well, mobile bars can be hired out for weddings and parties like special events. So you have the people person; this is a great one to consider.
Also, you need 1 – 2 employees to start it.
Kettle Corn
This is an idea that you can consider; kettle corn is a low ingredient cost and low startup cost that you need for the equipment and operation you get.
If you are someone that wants to start a simple business that can grant dollars worth on an everyday basis.
Meal Plans
Those people who are looking for a way to lose weight or build muscle are willing to pay for a customized meal plan.
This is great if you are a dietitian and personal trainer. Also, the weight loss and fitness industries are increasing rapidly, which has a lot of space to work on.
Shaved Ice
Well, you need ice and syrup; that's what you require to start the business in a nutshell. Well, this industry can maintain its high profit due to the cost of costly ingredients at less than 20%.
Many successful businesses also generated sales in the space through fundraising efforts with schools, non-profits, and sports teams.
Aloe Vera Beverages
Combining the drink with some surprising ingredients can be a way that can help to differentiate in the industry.
For example, you can sell aloe vera beverages mixed with fruit flavors which can be a creative way of accomplishing.
While these can be only beginning to gain traction in the United States, you can sell them by selling the other part of the side.
Switchel
Sometimes you might look in history at specific drink and food which was popular; it can help in serving the inspiration.
The company called Switchel is a great example, as they took ginger and apple cider vinegar beverages. And added the update.
This elixir was enjoyed fervently on the 17th; this is also one of the beverages no one had heard.
Homemade Food
Everyone likes homemade and cooked meals. So you can start a business selling and delivering homemade food.
So cooking and delivering meals is a great way to earn income directly from the home kitchen.
This is also a great side hustle for you if you have a busy schedule and only want to do the work part-time.
Hangover Recovery Drink
Well, there are a lot of people who party and like to drink. And there are after-effects in the morning which lead to hangovers.
So selling, the business of selling hangover recovery drinks as it's one of the popular drinks in Asian countries but also getting famous in different other countries.
Water
The water bottle industry has a massive opportunity which is expected to reach $334 billion in 2023.
Although environmentalists did raise a lot of awareness about the use of plastic from the industry and how it's affecting the environment.
But the market is competitive if you find a unique idea that can make you fit the big business.
Craft Brewery
It seems like there are different major cities that have the raft brewery scene. This wasn't the same situation ten years ago, so if you have a passion for developing ales or IPA, this can help you in starting your segment.
Restaurant
Starting your restaurant is an idea abroad. This could start a quick service at restaurants or fine dining, or taco shop establishments.
This can also fit under the category, so you can start with a restaurant to start with.
Fast Food
There are different things that are included in the fast-food industry, such as gourmet hamburgers, french fries, etc. There is nothing that people want when consuming fast-food restaurants.
Depending on the concept and what else you can come up with, this can help the idea you should start with a completely new business.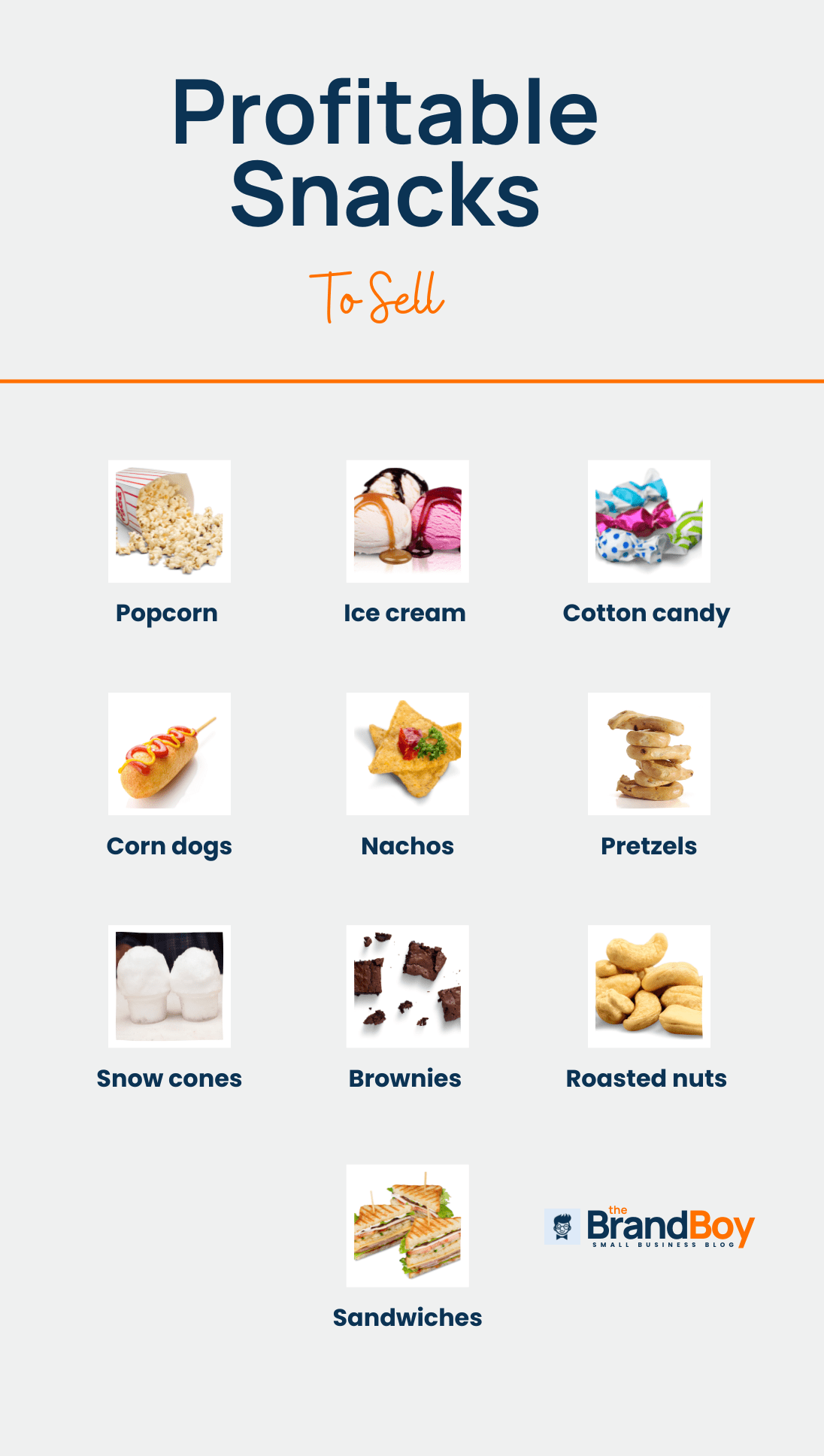 Online Store
Practically any type of food that you can sell online. You could sell equipment regarding the kitchen.
There are different e-commerce stores that make thousands of dollars, and the online food market is getting much larger.
This also comes with a steep learning curve, so you need to learn about how to build the website.
Franchise Restaurant
Well, this is for you if you don't want to invest in coming up with something new in the menu and operations plans for starting your restaurant.
Instead, you can open a franchise restaurant by joining the proven concept and increasing the success rate of the business.
With franchises, you can even start much faster as it comes with a built-in marketing plan, menu, and supplier.
Here you do need to focus on running the business.
Bakery Or The Pastry Shop
If you are one of those who like to do bo baking and love making cakes, cookies, etc.
Open a small pastry shop or a bakery that could be the choice for you.
Here you can get the tip that most successful bakery owners say you should find the specialty that you actually love to make.
So you should find the niche and stick to it.
Personal Chef
Well, if you have a culinary degree, then you can also use it to start a business. You could start the agency, as it's a great choice for chefs who don't like to work in restaurants.
You should also earn more than you can at a restaurant.
Catering Equipment
You can also use the catering equipment to sell and it can be your business. It's possible that people are looking for equipment and renting catering companies.
This is a great opportunity; once you purchase the equipment, this is a way you can rent it out and earn a profit.
Food Photography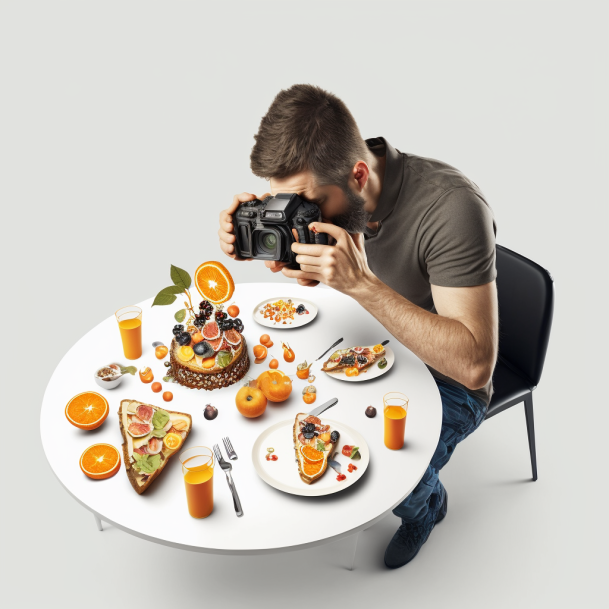 If you have the skill of clicking amazing photos of dishes, menus, and food. You can also take pictures of food and sell the photos to the person.
This skill is indeed in demand, and you can earn really good money. There are different companies who need the service and rarely are going to be out of work.
Pet Food
One of the growing market industries, you can also consider the business of making and selling pet food. In addition, you can create treats and sell them to pets.
There are so many people who have pets, and they are looking for genuine brands that sell healthy and tasty treats. Also, they are willing to spend money if you get their test.
Wine
There are different ways by which you can consider starting the wine business.
Besides selling the wine, you can also do wine-tasting events as well as tours or even make your wine.
There are more options, such as writing a guide for the local wines and creating a website to sell wine online.
Wine is also expensive which means you are going to have a high-profit margin.
Organic Food
One of the ways that you can consider starting your business is to sell organic food.
You can buy the products directly from local farmers or even start on your own.
Since there is a huge demand for organic food, this industry offers a lot of opportunities.
Ice Cream
You can also sell ice cream and open a store. The idea is simple, but you can add your own creativity and create the menu.
Also, a lot of ice cream stores sell gelato, milkshakes, and cakes.
The business is highly lucrative, and you just need to find the right locations.
Food Blog
If you have a passion for food, then it can be a great option. For this, you can start with a youtube channel or food service website, which can help in telling people about your passion and what you have found.
Asian Food
Since there is a huge demon for Asian food these days, you can start a shop for Asian food and restaurants.
Also, there are a lot of Asians in the population; you can benefit from those who live abroad and lack of access to their country's ingredients.
For this, you can start a retail shop to supply food to these people.
Also, the market is a niche; here, you get less competition.
Specialty Milk
You can consider specialty milk. Also, the industry is growing as more people are looking for alternative options.
Since there is a rise in veganism, there are more people who want the replacement; you can consider almonds, oats, soy, rice, and coconut milk.
Ice
Well, there is a huge demand for ice from restaurants and bars as they use it in huge amounts.
You can supply the ice to retail stores or people in the neighborhood. The business is extremely simple; you just need an ice machine to start with.
Subscription Box
The next thing you can consider for your business is a subscription box, as there is a huge range that you can offer. It can be devoted to certain items such as hot sauces, even candy, or jams. You can also subscribe to the wine.
The industry is rapidly booming; their estimated worth is around $18.8 billion.
Urban Farming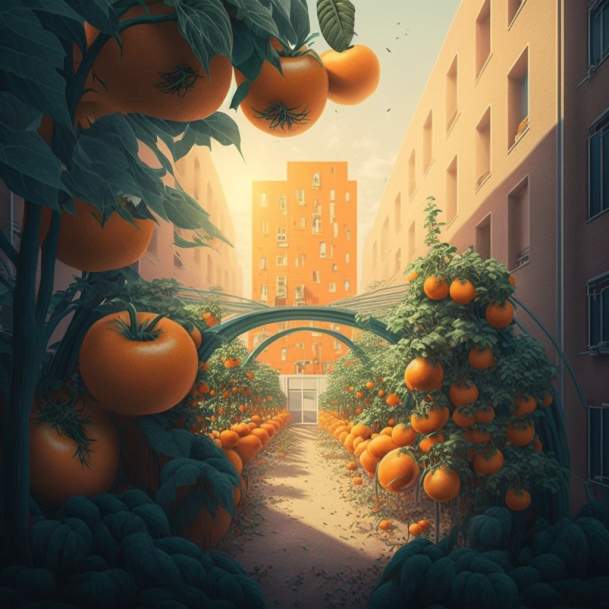 Urban farming is the practice of farming within the areas that are in the urban section.
For example, using disputed lands, vacant lots, rooftop farming, etc.
Special Diets
Many people are following a specific date; you can offer food service to those and sell the plans to them.
It can also focus on people who have certain kinds of food allergies and restrictions.
Raw Materials
Well, all restaurants require raw materials like vegetables, dairy, and meat.
If you start the business by selling the raw items at a good price, it can be a smart business idea too.
Fish
Restaurants are spending on fish farms more, especially with ocean stocks dwindling.
You can consider this business idea, too, if you are located inland.
Gourmet Popcorn
Who doesn't like good popcorn? Gourmet popcorn is a creative and different approach to making your business stand out.
It is basically when you add different flavors and colors to make the normal popular look gourmet.
So you don't need any set of skills to start with; also, popcorn is cheap, so you might get a small profit margin in profit.
Pizza
One of the foods they've been the favorite of millions. There are giants in this industry, so to stand out, you need to come up with something different.
But the idea can be something you can use to make the business profitable and get the attention of pizza lovers.
Similar Posts:
Was this article helpful?
Marketing | Branding | Blogging. These Three Words Describe Me in The Best Way. I Am a Self-Taught Marketer with 10 Years of Experience. Helping Startups/ It Companies/ and Small Businesses to Enhance Their Business Through Branding and Marketing Ideas. On A Mission to Help Small Businesses to Be a Brand.