Many people's interest in music and dance goes beyond just listening to it and watching it. A lot of people who enjoy listening to music and watching dance shows are also interested in learning them.
A music/dance lessons business gives novice musicians and dancers a way to learn those, and it provides more seasoned musicians and dancers with advanced training to help them improve their abilities.
Such businesses may offer private or group lessons in home or classroom settings.
People who are passionate about music and can play at least one instrument well may be interested in starting a music lessons business.
Music teachers in schools and band members are especially qualified, as they both have credentials and connections to people who love music. People don't have to be a music teacher or in a band to start a music lessons business, though.
On the other hand, starting a dance instruction school is a wonderful new business venture to set in motion, as dance schools have been proven financially sound for decades.
The business can focus on dance instruction in general or on specific dance styles such as tap or swing.
The innovative entrepreneur who starts and operates a dance/ music school can also increase revenues and profits by videotaping the instruction classes and selling the videos by way of mail order and the internet.
Your customers will vary depending on what type of dance/ music studio you decide to open. You can have a studio strictly for adults, one that focuses on instruction for children, or a studio for all ages.
Start Dance & Music School From Home
As the demand for dance/ music lessons is on the rise, so also is the fact that the dance studio business is in high demand.
This might be attributed to the rise in popularity of TV programs and many reality shows that promote dancing these days. Whichever way, it creates an opportunity for would-be entrepreneurs in this field.
Running such a studio business requires you to be a highly disciplined person, have good organizational skills, and be business-oriented so that you won't be running your business as a charity.
Running a studio is not all about dancing and singing; there are other aspects to the business, such as taking care of the administrative aspect of the business.
The factor and incentive that makes entrepreneurs venture into the dance/ music studio industry is the ability to get good returns on their investment. It is a financially viable business that is cost-effective.
In this kind of business, you don't have to hire workers if you don't have much capital at the initial stage. You can multitask and take on multiple roles in the business while getting your friends and family to help you.
Music and Dance School Business Ideas and Tips
Start A Music/Dance Academy
If you have a good grasp of music or dance through years of practice, you might want to start an educational academy so that you can share your expertise with others.
Loads of people want to learn these; as such, you may discover that you may have more customers than you ever thought possible. If you have more clients than you can manage alone, you can hire other teachers to work with you.
Looking forward to starting a dance academy, check out the step-by-step guide to starting a dance academy that will help to start the academy perfectly.
CD Retail
If you love music or dance, then selling CDs, vinyl LPs, and cassettes is a good way to be part of the industry. Because they don't deteriorate, you can pick up decent old stock very cheaply and retail them with some markup.
Start A Music/ Dance Review Site
Online publications are wildly popular at the moment, and you can profit from starting one for music or dance lovers. You could start reviewing gigs and records if you know a great deal about new music and dance forms.
If people begin to like your reviews, they will always read them. Gaining an online following is an easy way to make a sustainable income for you.
Organize a festival
Every festival had to start somewhere. If you are already in touch with some fantastic bands or popular dance groups and artists, you might want to launch a festival of new music.
You will need excellent organizational skills if you wish to make this business idea work in the long term. All you will need to find is the right venue at the right price.
Open a nightclub
Night clubs are basically where people come to dance to the beat of various songs in order to relieve the stress of the day. Owning and running a nightclub can be a very exciting and lucrative business for an entrepreneur.
Success in the nightclub business is very much possible if done properly; it demands dedication and meticulous attention to every detail of your business.
Music blog
If you love writing and you love music too, you can fuse both interests together and start a music review blog where you would discuss happenings in the music industry, criticize new songs and upcoming artists, as well as the life and career of already established artists.
Production Manager
Production managers are responsible for all technical production elements of a live show, including sound, lighting, and staging. You could become a music/dance production manager if you have the required skills.
Wedding Band
As a musician or a dancer, you could focus specifically on performing at weddings and at events relating to weddings.
You need to create a catchy website and market your services so that couples can find you and book your services. In order to break into the market easily, you can choose to offer your services a little cheaper than your competitors.
Record Label Owner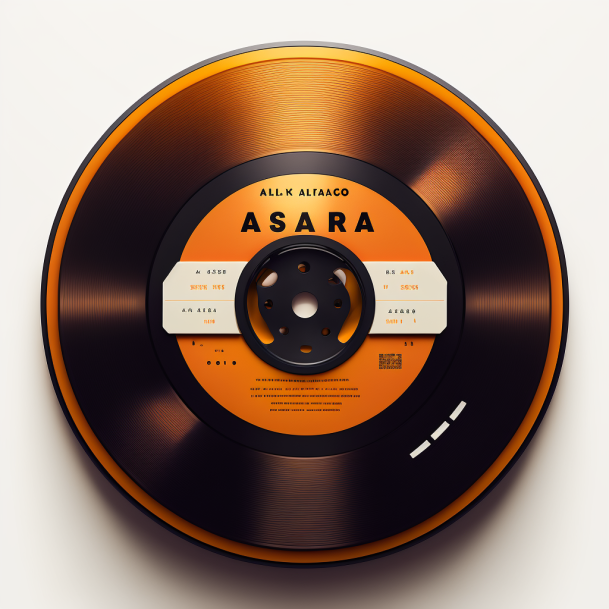 You could focus more on the business side and start your own record label, signing various artists to record work under your label.
The music/ dance industry has changed a lot over the last few decades. Major labels don't have a monopoly on mere sales anymore, and you certainly don't need them in order to build a successful career.
Similar Posts:
Was this article helpful?
Business, marketing, and blogging – these three words describe me the best. I am the founder of Burban Branding and Media, and a self-taught marketer with 10 years of experience. My passion lies in helping startups enhance their business through marketing, HR, leadership, and finance. I am on a mission to assist businesses in achieving their goals.